Founded in Salem, OR and Headquartered in Meridian, ID
ES-O-EN Management, LLC opened its first Taco Bell in Salem, Oregon in 1969 after our founder, Stanley O. Nicolaysen, retired from the California Highway Patrol. In search of a career that would support his growing family, Stanley gave up multiple jobs, partnered with his wife, Edith, and moved their family to Oregon to found ES-O-EN. With their three sons, Tim, Carl and Duane they expanded their footprint throughout the Salem, OR area, and into Idaho and Utah.
Presently, ES-O-EN Management, LLC and its Affiliated Companies owns and operates 29 Taco Bell restaurants from Burley, ID to McMinnville, OR with 800+ employees. We are proud to be a 100% family-owned and operated franchisee of Taco Bell in the tradition of our father, grandfather and founder.
Office Phone
(208) 888-6428
Office Mailing Address
PO Box 607
MERIDIAN, ID 83680
HOURS
M-F: 8:30a - 5:00p
Sa-Su: Closed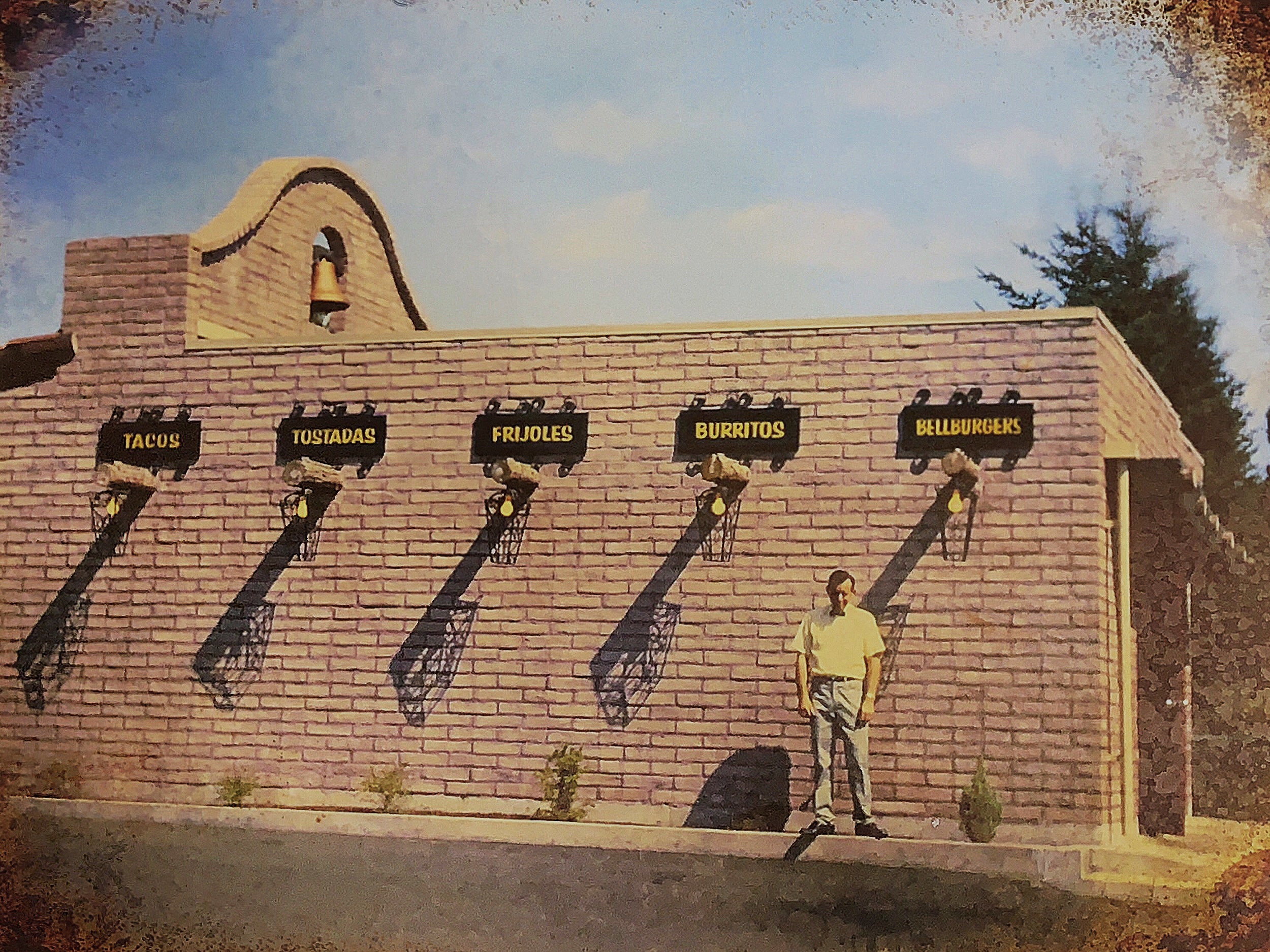 Founder Stanley O. Nicolaysen
Posing at one of his first Taco Bell restaurants